♥ This article is translated by Marieke Rijksen (whisperingbold) ♥
In love with the gorgeous Benuta rugs.
I was dying to have a gorgeous berber in our home. But with two dogs and a teenager it just never seemed like a good idea. Until I saw colourful and beige berbers. I couldn't go past it any longer, they were simply made for me.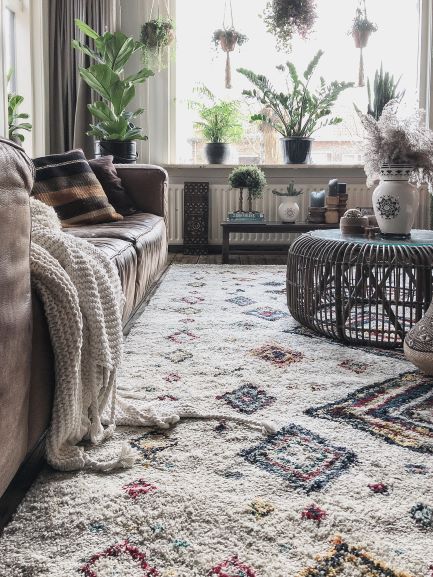 Thrift shops rugs.
Rugs, a bit of a thing really. Luckily I regularly find beautiful vintage rugs in thrift shops (have written a blog about it earlier). Never that expensive and an instant change to your interior. But I've been wanting a genuine berber rug for ages. It's just that the black and white berbers, as much as I love them, are simply not an option in my home. Too easily smudged!
A colourful berber rug.
And then I saw on Pinterest a colourful version of the black and white berber. OH MY! I was instantly in love. I have quite an outspoken taste and I could totally picture it here in my home. Gorgeous on our recently sanded floor. I wanted to make a change anyway and this berber would instantly transform the living room. And as things go, surely I'm not the only one, I went looking. Because you can't get them just anywhere. The black and white ones as we know them are easy to find, even in hardware shops, but it took a little while to find the colourful version.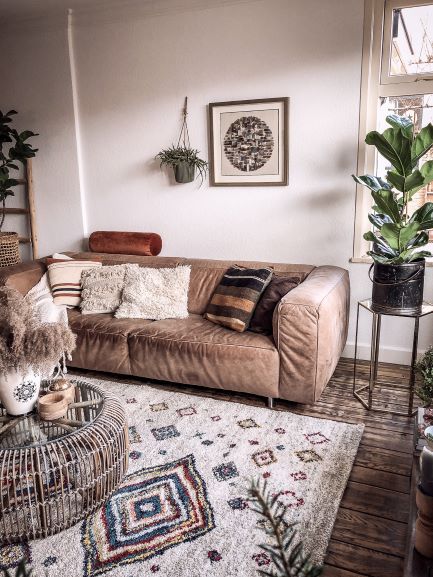 Benuta, the rug specialist.
Luckily someone from Instagram suggested I take a look at Benuta. This online rug specialist has so much choice, perhaps they'd have what I was looking for. I went to take a look and I was so happy to find them! There were even colour and pattern choices. I was definitely going for colour, go crazy with yellow, blue and pink; anything goes as far as I'm concerned. But a beautiful beige one would suit really well too. The bedroom of Teun could use a nice new rug.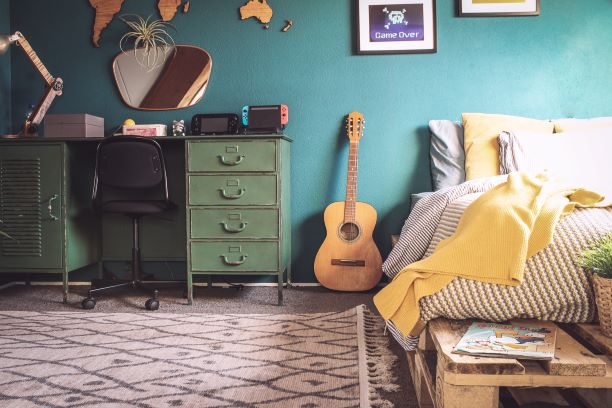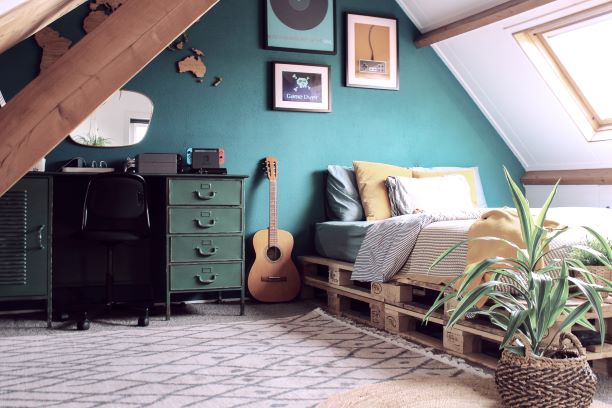 Finally found it.
Where it was hard to find colourful berbers at first, now I was spoilt for choice. Stress! Eventually I chose the Tika rug. I love the busy colours of this rug. Yep, I am going for loud again. But I also found a beige version. This one is called Bahar beige. Like I said, the choice was hard because also the Kelim rugs spoke to me.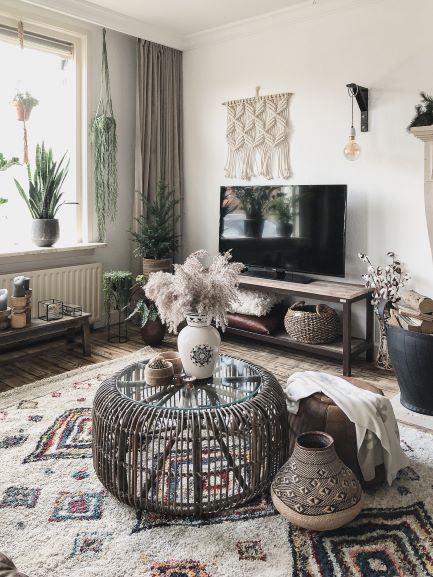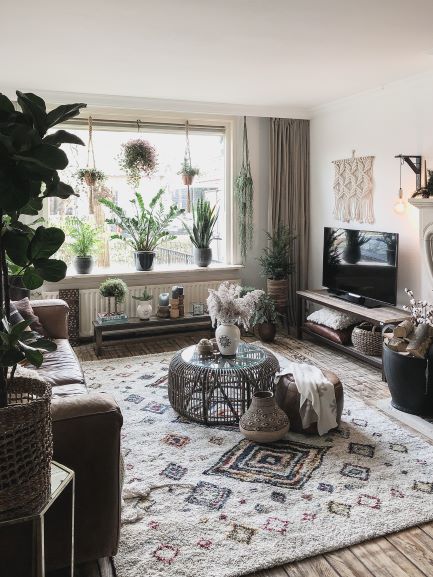 Bohemian vibe.
And now the rugs are here being gorgeous. I'm so happy with them! Really suits the living room's small make over. The lighter rug provides a lovely bohemian vibe without completely readdressing the interior. What do you think of this look? I'm very curious!
Love, Andrea
♦ This article was sponsored by Benuta ♦