---
Translated by Marieke Rijksen (whisperingbold)
---
Citytrip Budapest.
Such a nice prospect! I was going on a city trip for 3 days with my daughter Kim! Kim gifted this to me for my birthday, how sweet! We were going to pick a city for a trip in autumn and spend some quality time together.
Off we go!
We were buzzing with anticipation. Kim and I sent each other addresses and sites of must-visits the week prior. Kim had taken care of the flights and accommodation. So nice to not be responsible for these details for once! The day before departure I already went down south (Limburg) as our flight departed quite early. Not a big deal, as that left us with more of the day to enjoy. We flew from Eindhoven and the flight was barely two hours. Lucky, as I don't like flying. It's not that I'm scare of flying or anything but I get terribly bored. Fortunately we had lots to chat about and time flew (literally and figuratively!).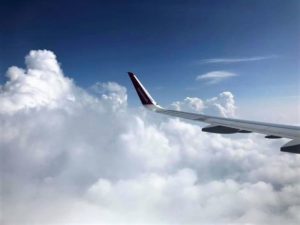 First day.
Upon arrival in Budapest we headed for the apartment. It was situated in a large building with a ginormous staircase. The apartment itself was clean and tidy, and big enough for 3 nights. The weather was glorious so after a quick change we were ready to go! The first day we used to get a feel of our surrounds. We explored the Jewish quarter and went to the famous chain bridge. Also we ate a few local dishes that day such as Langos, a typical Hungarian dish of pastry, sour cream and cheese. And of course genuine goulash! Wow, this was yum! We had this soup in a little local joint were locals were queuing up with their take away container. Well, if the locals love it you know you're onto a good thing! We also visited a few retro stores such as Retrock. In the evening we went out for a lovely meal.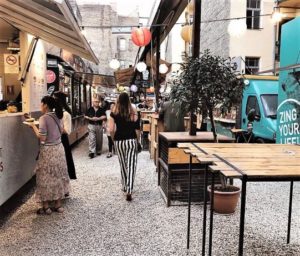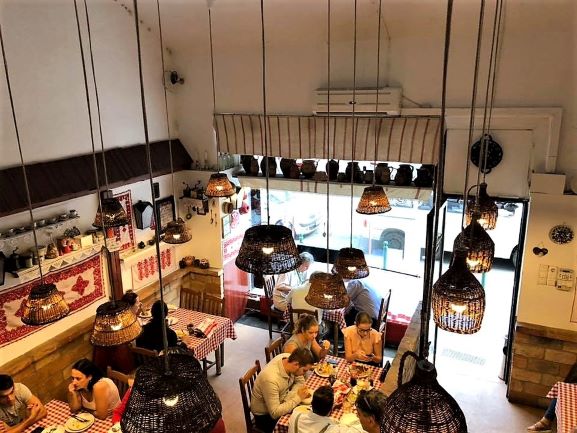 On a bike!
The day after we had a plan! First breakfast at Stika (delicious by the way). The coffee in Budapest is of good quality and breakfast is divine! After that, yes you're reading it right, we hired bikes. I'm not such a star on a bike but for some reason that day I felt like a pro. We cycled on busy roads and saw so much! We never would have been able to do so on foot. I can highly recommend it, hiring a bike, I'm going to do it more often. What impressed us a lot was the monument next to the river Donau. People have placed shoes here on the water's edge to commemorate victims of the Second World War. After execution these people were pushed over the edge here. A terrible fact but so important to keep on remembering.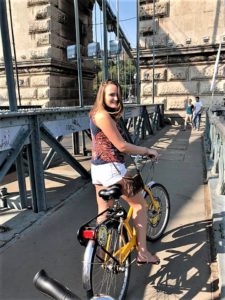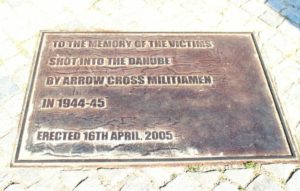 Mazel tov & Ruin Bars
That evening we went for dinner at Mazel Tov; a funky joint with lots of greenery and a nice vibe. We ended the night in a so-called ruin bar. These bars are a big part of the Budapest nightlife and the most famous one must be Szimpla. These bars are built in neglected old buildings and have no roof. The atmosphere is awesome! You can't believe your eyes when you see all the vintage items, plants and I've even spotted a car!
Wine festival.
The last day arrived (we were flying to The Netherlands bright and early the next day). We felt like a relaxing day. It just so happened that there was a wine festival that weekend at the gorgeous castle of Buda (the royal palace). The weather was still gorgeous so we headed for Buda. We spent the day wandering about, with a bit of wine, cheese and each other's company; so lovely. We decided to finish off the day with dinner on a boat, after which we went for a sail over water in the dark and were able to admire the beautifully lit parliament building. Budapest, you are just beautiful.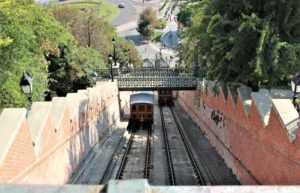 Bye Budapest.
The night was short as our flight was early, but we took beautiful memories with us. I'd like to thank my dear daughter Kim for the invitation. It was tops, Kim! Next time we'll go for somewhere in Italy.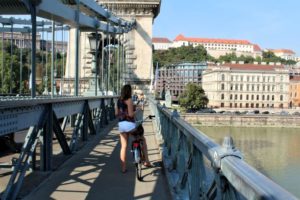 What's your ultimate city trip? Suggestions for a beautiful place on earth to visit next time are most welcome!
Love, Andrea