Asian beef curry recipe.
I thought it would be fun to share another recipe with you. Because autumn has started I made a lovely stew this week, a beef curry.
This recipe seems complicated but it really isn't. The main thing is to have plenty of spices in the pantry. We love combining this with rice and a fresh cucumber salad but you can easily pair it with potato mash or chips.
What you need for 4 people:
• 1 kilo chuck steak (diced)
• 3 cloves of garlic (pressed)
• 3 onions (cut in semi circles)
• Tray of mushrooms (squared or sliced)
• Olive oil
• 2tsp ground ginger or 2cm of grated fresh ginger
• 2 tbs soy
• 2 tbs garam masala
• 2 tsp ground cumin
• 1 tsp ground chili
• 1 tsp turmeric
• 200ml coconut milk
• 300ml beef stock
• Handful of fresh coriander (cut)
• Juice of one lime
• Black pepper
• Sea salt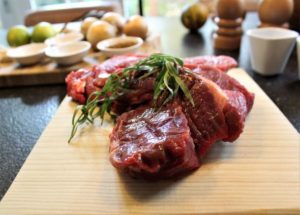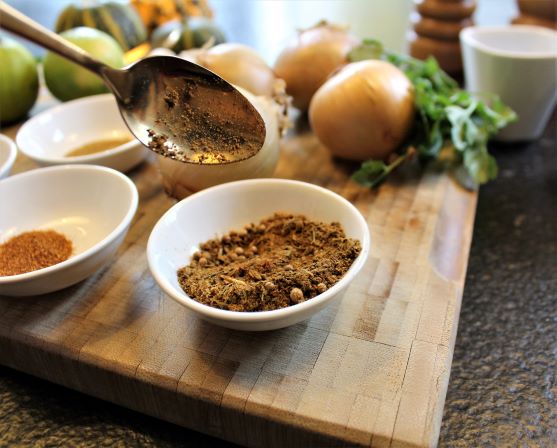 Method:
Cut the beef in bite-size chunks and season. Take a skillet or wok (I personally always use my cast iron casserole dish) and add some olive oil. Heat up the oil and add the meat in stages. Not all at once, then you'll cook it instead of frying. Remove meat from the pan and add the next lot. That way you sear the meat nicely and it will remain juicy. Reurn the beef to the pan once you've seared all of it. Now you'll add the onion rings and the pressed garlic. As soon as the onions are glazy, you add the ginger, cumin and mushrooms. Stir well. Then add the garam masala, chilli powder and turmeric. Remember you can always taste, so you better take it easy with the chilli powder. You can always add a little more later! Add the soy and beef stock and ensure the liquid levels are just below the meat line. Stir well. Add the lime juice.
Cover the pan with a lid and let simmer for about 90 mins. Or longer if you wish. Stir every now and then to avoid it sticking to the pan. About half an hour prior to serving you add the coconut milk. Ensure you don't bring the curry to the boil, the coconut milk might separate and that would be a waste of a perfectly good curry. Taste the sauce, I do this a lot, and season or add chilli to taste if necessary. Always be careful with the chilli, you can't correct too much spice! Finally add the fresh coriander. Still well. Your Asian beef curry is now done! Should your sauce be a little watery you could always add some thickening agent. I try and avoid this by letting it simmer (without the coconut milk!) a little while without the lid.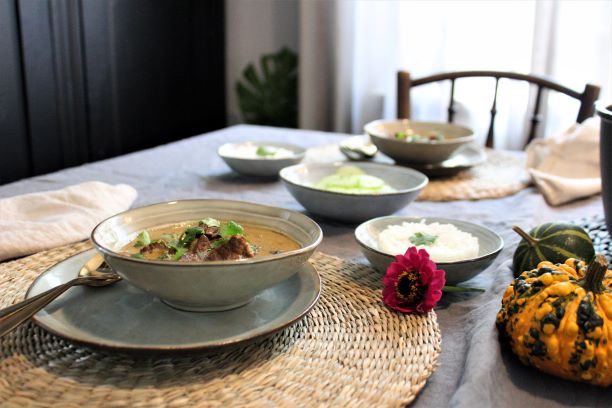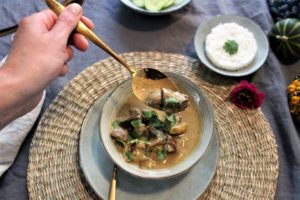 Delicious with rice, beans, cucumber salad or potato mash!
Enjoy your meal!
Love Andrea