Translated by Marieke Rijksen (@whisperingbold)
Taking a look at the home show at Byboo
I've been a fan of the Dutch brand Byboo for quite some time now. Therefore I was thrilled to bits I was allowed a special pass to visit their 2-day home show in Barneveld. I chose to go on the Monday morning and afternoon.
Off to Byboo.
I'd had email contact with Julius of Byboo beforehand. Upon arrival I was welcomes by a lovely staff member and I could start my tour of the show room. But first a conversation with Julius. To be honest, I came with a purpose; the goodie bag of our instagram lunch! We had a lovely conversation. But more about this later.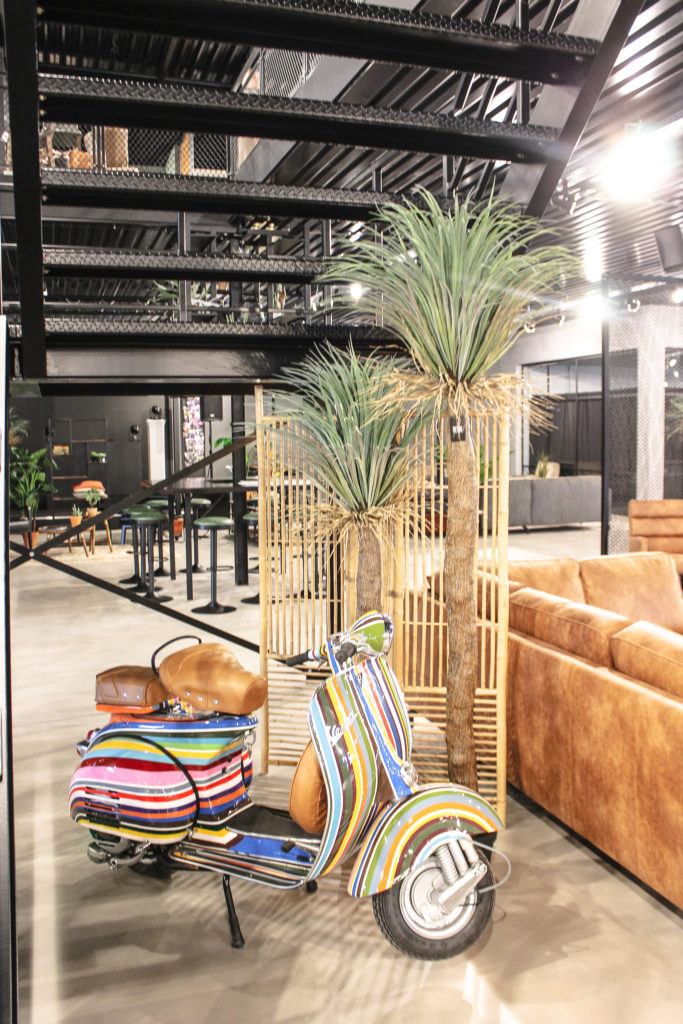 The trend, bamboo wall hangings
With camera in tow, I wandered through the gorgeous show room. The space had been recently renovated and was divided into beautiful style rooms. Anything from retro, to boho to industrial. What I previously characterised as typically Byboo was their industrial style. The steel cupboards, the industrial chair frames etc. Nowadays they're much more than that. The collection on display had colour, different uses of fabrics, prints and bamboo. The bamboo wall hangings were real eye catchers and I think I might have spotted a new trend. Also the awesome bamboo room divider was hard to miss!
Rugs
I also loved the rugs. The lookalike berber rugs are still a favourite but I also loved the ones with a slightly more worn look. A trend we'll keep seeing this season. I was personally instantly in love with the beautiful side tables Jafar. Made of stained mango wood, richly decorated with brass. I can totally picture the combination of the worn rugs with these tables!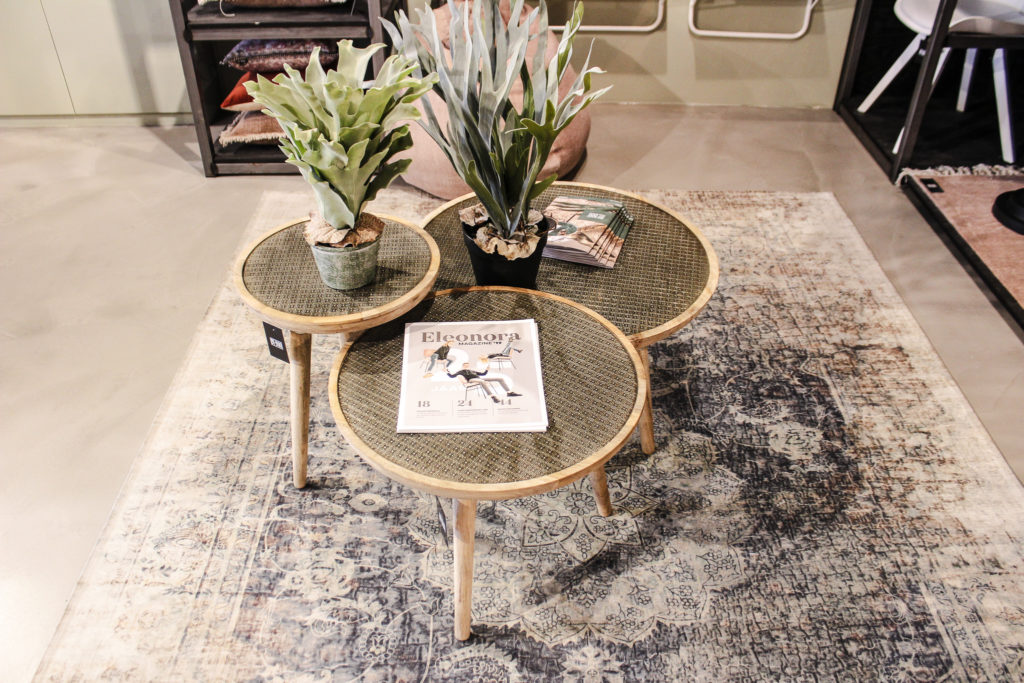 IG Lunch sponsor.
After a few laps in the showroom I had my conversation with Julius. And I can now reveal that Byboo will also be represented during the instagram lunch we're organising. In the goodie bag as well as in the lucky draw! And as a little taster… the chair pictured below is for one lucky winner! How cool is that?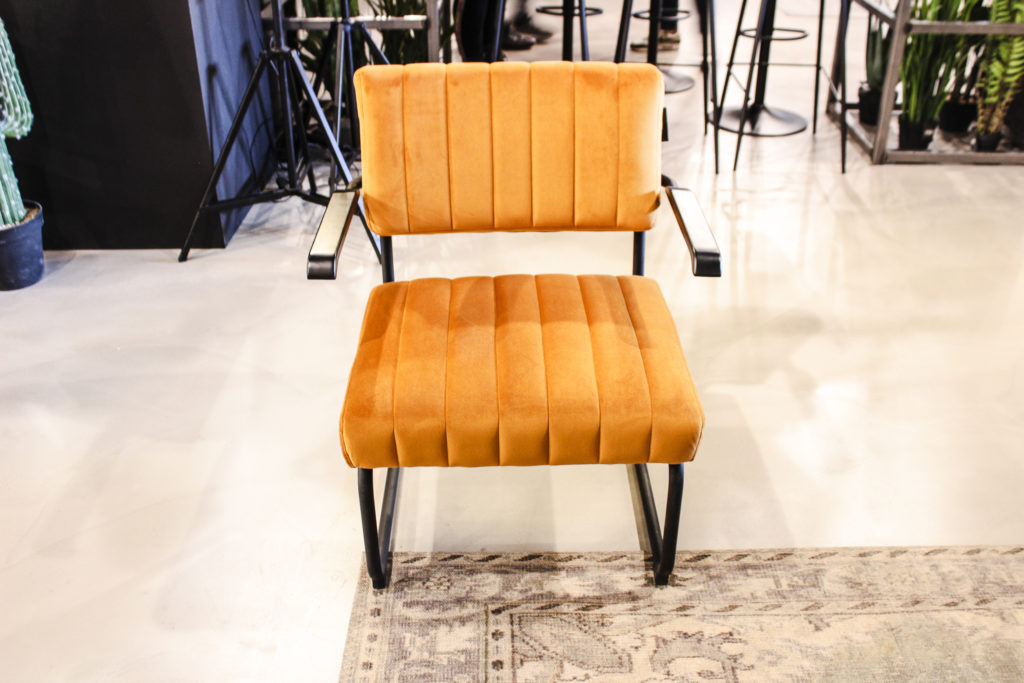 Well organised home show.
I had such a fun morning and afternoon. The day was well organised, the food delicious but ah well, I am still on a diet so didn't have anything! Which I totally regretted once I got home. I was able to further get to know an inspiring brand that won't be labelled one-dimensionally (e.g. industrial) because Byboo is a lot more than that!
Love Andrea.