Translated by Marieke Rijksen (@whisperingbold)
---
Beautiful Island Lanzarote
Oh how we were looking forward to this! A week's getaway with the three of us. You need to know, we never take a holiday longer than 8 days due to Peter's work commitments (own business). So when we go, we do it well. And this time it took us to Lanzarote!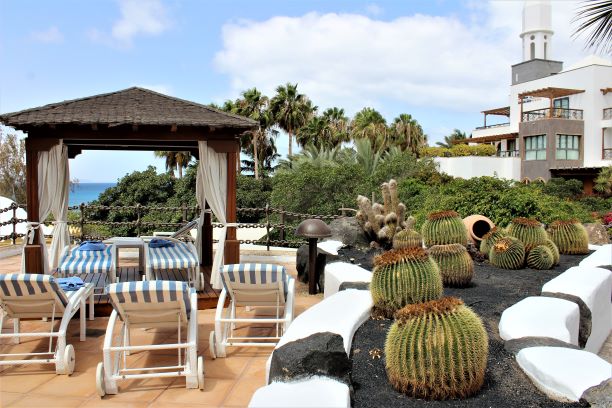 Choose our holiday!
As always I picked the hotel, hubby leaves that entirely to me. I don't mind in the slightest as I have a few criteria a hotel needs to fulfil. The destination was picked by the man, or men I should say. Peter wanted a Canary Island, Teun wanted Spain. And as such we chose.
I very quickly settled upon the island Lanzarote. I had been to Tenerife in a distant past and Fuertaventura is impossible to pronounce for me. Surely that's not a prerequisite for a trip Andrea, I hear you think? Apparently yes, although I get it out of my mouth a little easier these days. And Gran Canaria seemed too commercial to me. Obviously the Canary Islands consist of 8 islands, but today I'll tell you about Lanzarote!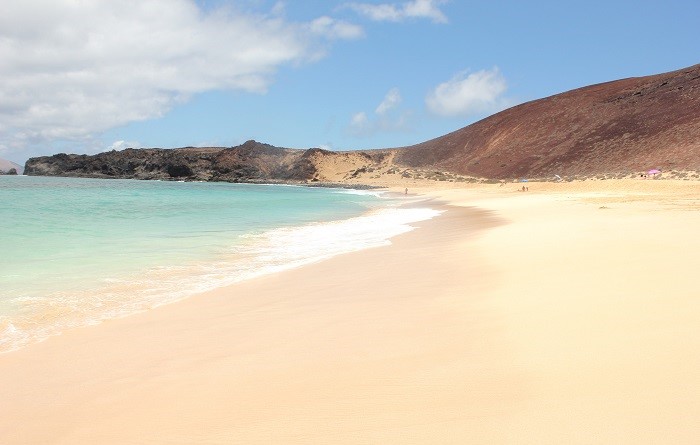 Rental car.
There was a rental car ready for us upon arrival. Nice to be independent on the island. Then you can determine yourself what you want to do when. We rented a car via Hertz without a hitch. It was dark when we arrived so we needed to pay close attention.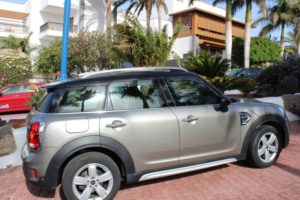 Beautiful Hotel.
The hotel Princesa Yaiza was just amazing. I was totally sold by the pictures of the hotel and in real life it was even more stunning. Plants everywhere and an enormous internal garden! Also outside it was gorgeous. The pool temperature was a little cold, which I didn't mind. Teun wasn't a fan however. The beach Playa Dorada at the hotel is one of the most beautiful of the island, so we didn't really visit another.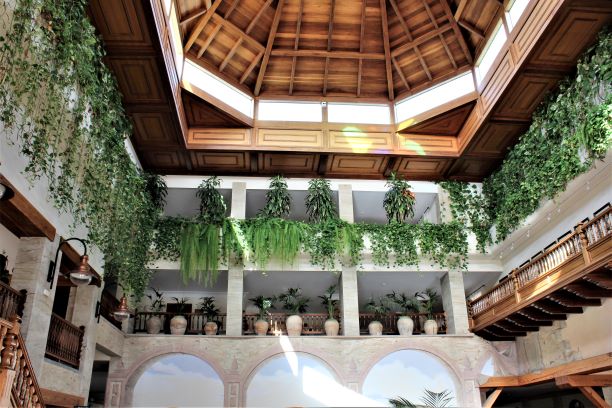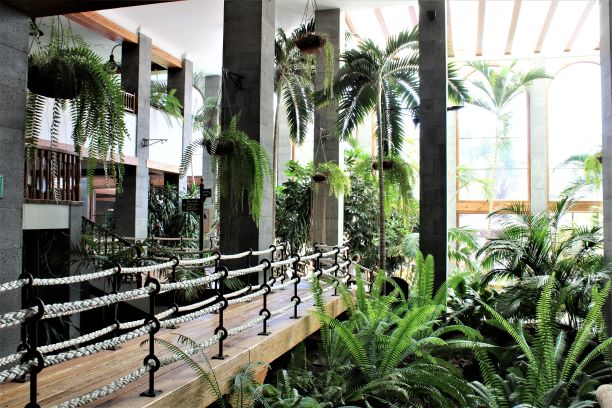 Cesar Manrique.
The island is scattered with artworks of Cesar Manrique, this artist clearly left his mark. We visited a house "Fundación César Manrique" designed by Cesar, which was a real treat. Also we went to Jardin de Cactus, a garden with ginormous cacti. You'll understand how happy this made me! Also this garden was designed by this very artist.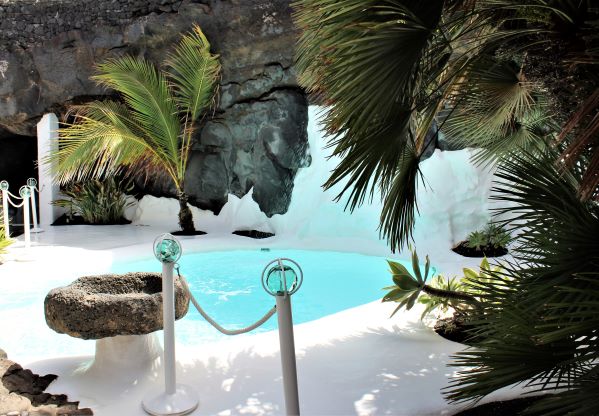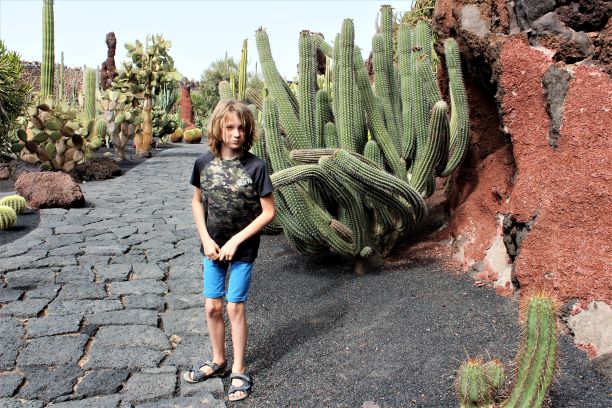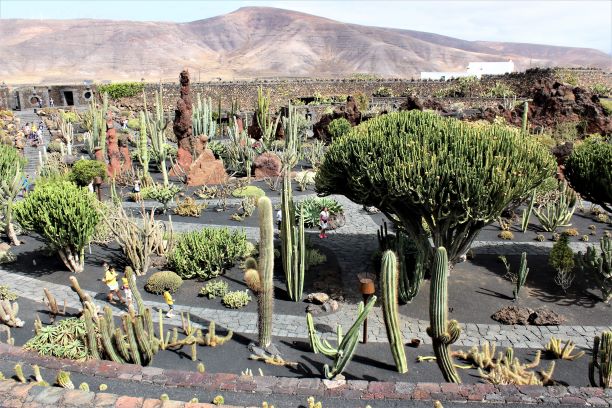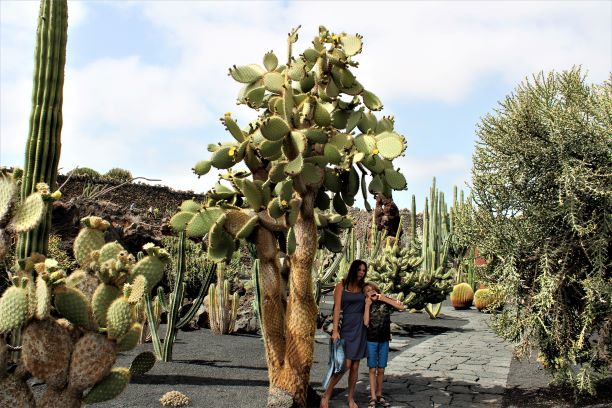 Good food.
And as for the food, we were situated right onto the boulevard with ample choice for restaurants. You can eat for anywhere between €6 and €60 euro pp. I'll share my favourite Italian place. Weird in Spain, yes, but the food was truly divine and very affordable! It's a tiny place, very easy to miss and is called Avenida 55. We had 3 courses and thoroughly enjoyed our meal.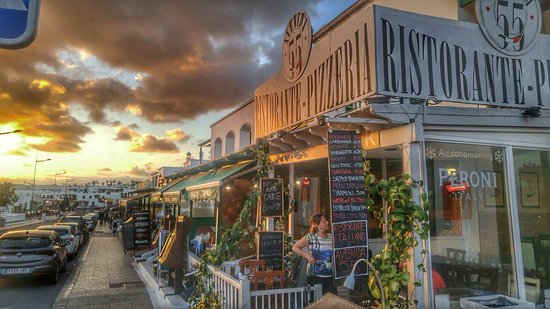 National park Timanfaya.
Other than that, we visited Timanfaya national park, as if you set foot on the moon. There are a fair few touristy sites on the island to visit but we've also spent a few days simply doing nothing. Sun umbrella, book and relax! In the hotel was a wonderful day spa where I enjoyed a massage and a peeling. That was on the day before departure, which made me feel all lovely and relaxed when we arrived home. Hubby and Teun also loved the island. We had a fabulous time and would highly recommend it!
Have fun and keep smiling,
 Andrea